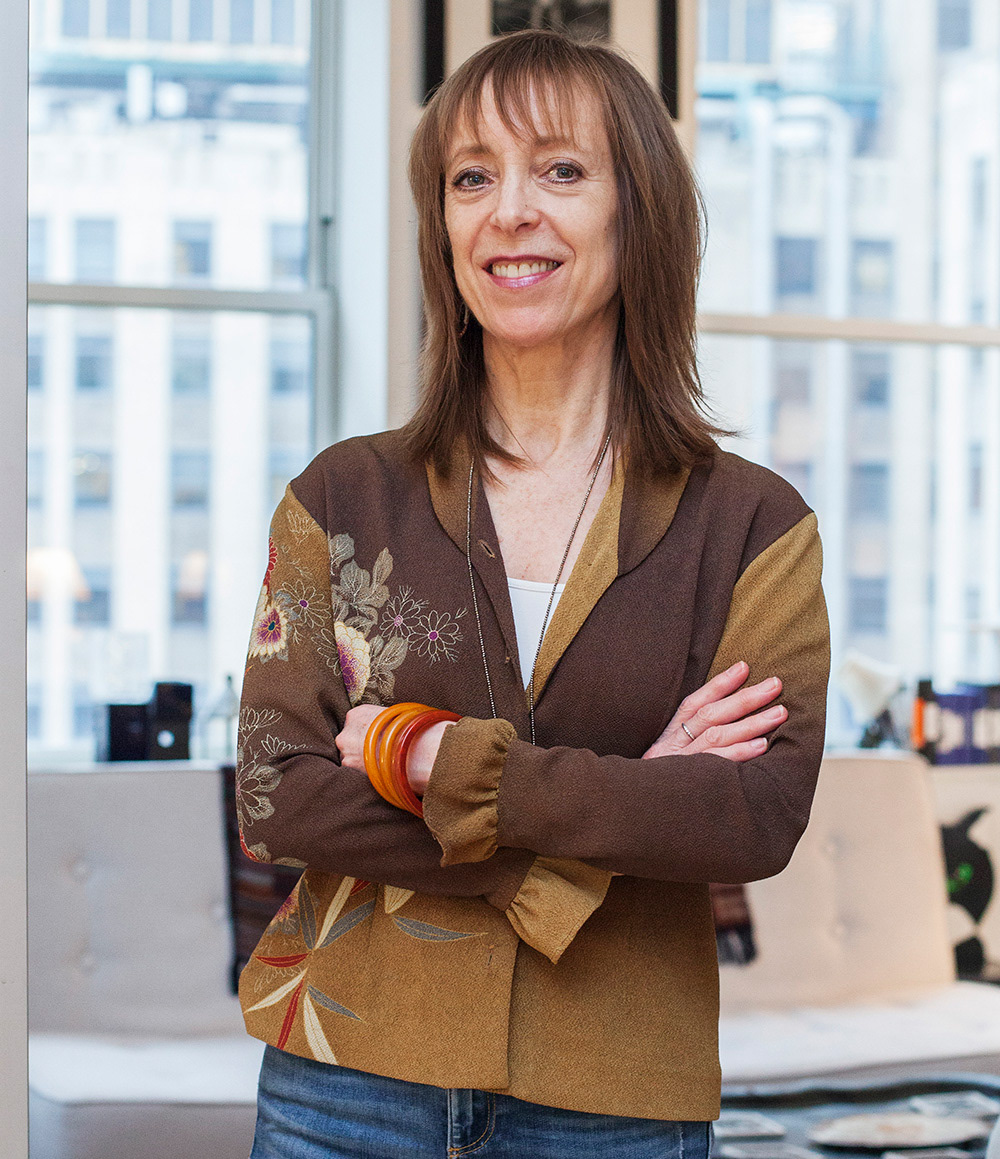 F L O R E N C E   B U C H A N A N
Creative Director + Art Director + Filmmaker + Consultant
Florence is the lead creative director, art director, filmmaker and strategic thinker at Project Buchanan. She is also a committed New Yorker who grew up in London so her passion for ideas and for the magic of creating things is infused with an irrepressible British sense of fun.
Florence weaves concept, craft, humor and storytelling into everything she touches. With her clear thinking and well-honed marketing experience, she gives every communications project a story that connects with its audience. She's never met a brief she couldn't wrangle, nor a messy pile of footage, stills or information she couldn't weave into an idea told in a compelling way. 
Florence collaborates 

with

 writers, cinematographers, photographers, directors, designers, editors, producers, musicians and digital & social media experts, according to the needs of each project. 
Project Buchanan and Mother Image won a Getty Images Creative Grant on behalf of
the leading anti-sexual violence nonprofit in the US, RAINN (Rape, Abuse & Incest National Network.) Florence created a campaign celebrating the resilience of survivors, how RAINN supported them and gave them a voice. Speaking up changes the conversation, as the #MeToo movement proved two years later. 
Florence has worked at JWT, BBDO, Doremus, Merkley, Weiss Whitten and Deutsch, and freelanced at Wunderman Thompson, TBWA, Y&R, R/GA, Grey, Grey Health, McCann, Digitas Health, Juice, Strikeforce, Saatchi Wellness and Chiat\Day, among others.
Her clients include Coppertone, Bank of America, Westin & Sheraton Hotels, Bayer Aspirin, Almay, Alka Seltzer, J&J, Pizza Hut, L'Oréal, 7DAYS Bake Rolls, Lancôme, Bass Ale, Merrill Lynch, FINRA, Citigroup, BNY Mellon and IBM.
Florence's DTC and HCP brands include Latuda, Lyrica, Symbicort, Cypher, Levitra, Spravato, Ingrezza, Hologic, Xtandi, Solosec and Nucala, among others. She is fascinated by pharmaceuticals because they can change people's lives for the better.
In 2005, Florence followed her passion for cinematic storytelling and co-directed her first short film with her copywriter partner. It's a New York City romance called 
Shepherds
, which was shot on 35mm and screened at film festivals from coast to coast. 
Since then Florence has made short docs about creative people (
Michelle, Dan Lawson, Burt Manning, Jane Newman, Swami Vivekananda),
 adoptive mothers as well as kids who survived 9/11, 
Right There, A Short Film About Tolerance
 – featuring optimistic NYC teenagers. It is in the permanent collection of National September 11 Memorial Museum. 
Right There
 screened at multiple international film festivals, including Mill Valley, Sonoma and Richmond, where it won Best Documentary Short in 2013.
Florence

 is the board chair
 of
Unite for Health Foundation
, a nonprofit in Cameroon specializing in providing maternal and child healthcare from its micro-clinics in underserved communities. Under COVID-19 lockdown, Florence immersed herself in 
rebranding
the organization, happy to be helping healthcare workers in her own way.
Florence is on the board of directors of
3 Generations
, a nonprofit that makes films and videos about human rights issues, working at the intersection of independent film and social justice advocacy. She advises the organization strategically and creatively. 
Florence freelances with startups, brands, pharmaceuticals, nonprofits and filmmakers. She has also written a feature screenplay set in World War II. She has two children and lives with her boyfriend and no pets in lower Manhattan.
C O N T A C T